Outline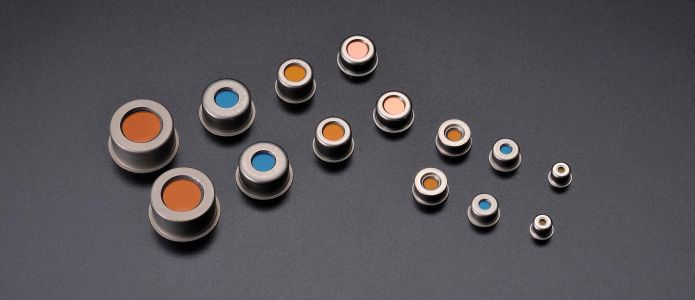 Flat window caps are made for opto-semicondactor packaging with a flat glass sealed to a metal can of various shape by a sealing glass. The usages of flat window caps are various such as semiconductor laser, LED, sensors and so on. Our products lineup of flat window caps covers wide region from ultraviolet to infrared, supported by the Glass-To-Metal-Seal (GTMS) technology which has been cultivated throughout long history of Yamamura Photonics. In addition, we have been putting effort into developing environmentally friendly products. We currently can provide lead free products so please feel free to contact us if you need such products.
Product information Vol.L1 LENS/WINDOW CAP For Optoelectronic Device(Rev.6 Apr/2019)(PDF)
Product and technology
Flat window caps

The flat window cap is one of our TO-Cap products for opto-semicondactor packaging. The flat window cap is designed to protect and hermetically seal a semiconductor chip, which is made of a flat glass, a metal can and a seal glass. Yamamura Photonics have many kinds of flat window caps with various sizes and shapes in addition to standard products such as TO-5, TO-46, TO-56. We can also provide customize products meeting every customer's requirements.
---
UV, Infrared caps

The markets of ultraviolet and infrared technology have been growing rapidly in these days. Yamamura Photonics have developed new products of caps to satisfy increasing demands of opto-semicondactor packaging used in UV and Infrared region, such as UV-LED and Infrared sensors for automotive. We can assemble silica glass, sapphire, silicon and germanium into these products as a window material. Yamamura Photonics provide various packages in according with our customer's requirements.

Product information "GTMS"
---
The inquiry about a product
※ Product information may be changed without a preliminary announcement.