Outline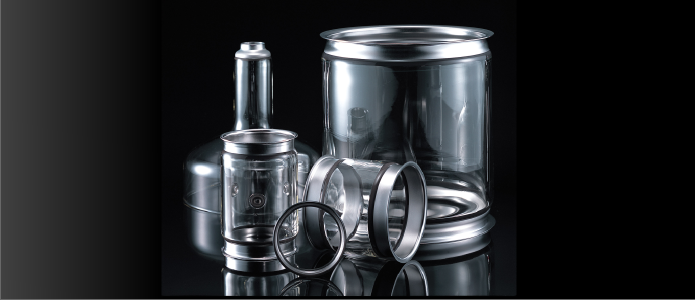 YAMAMURA Photonics' one of expertise is GTMS (glass to metal seal). We do metal leads, metal ring, and other shape metals sealing by glass. Glass vacuum sealing has long history since CRT's and electron tubes. The coefficient of thermal expansion needs to be similar between tow materials to be connected. There should be a lot of skill and experience to perform this process by YAMAMURA Photonics .
Product information G1 Rev.6.0 (Apr.2019)(PDF)
Product and technology
Electron tube vacuum package

The air tight sealing between glass and cover needs delicate control of metal oxide layer in between. YAMAMURA Photonics' experience and know-how can offer the high quality sealing for long life.

・Major products
Vacuum Interrupter bulb ・・・ Vacuum bulb, Vacuum switch bulb
Image intensifier bulb ・・・ X-ray Image intensifier vacuum glass bulb
X-ray tubes ・・・ Medical, Inspection X-ray vacuum glass bulb

---
Direct sealing

YAMAMURA Photonics' technology can spot heat metal part to melt and connect glass part firmly and air-tight by minimum stress

・Major product
Direct seal cap
---
UV Glass and metal seal

Low thermal expansion Sillica glass can be sealed to metal cap with seal glass which is durable to UV light and long life quality.

・Major product
Sillica glass cap, sapphire cap
---
Infrared glass and metal seal

Infrared permeate Silicon and Germanium can be sealed to metal cap for long life air tightness.

・Major product
Infrared caps (Si, Ge)
---
The inquiry about a product
※ Product information may be changed without a preliminary announcement.