Outline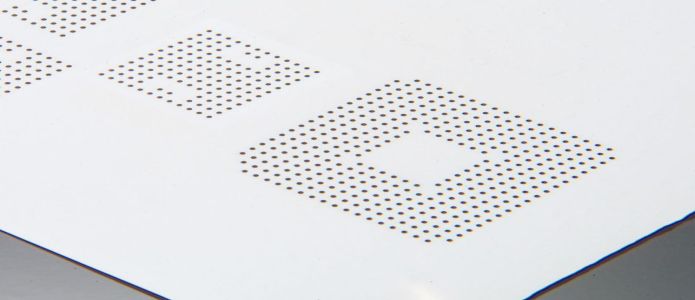 YAMAMURA Photonics' LTCC substrate has flash and flat surface for high density patterning. Its heat resistivity also fits for electric fuse application. The stable dimension accuracy before/after sintering enables fine pattering and multi-layer design. Cavity package design is also possible.
Product and technology
Multilayer substrate

Its low sintering temperature (less than 900 degC) enables silver line circuit patterning. YAMAMURA Photonics' LTCC has high dimension stability and easy printing characteristic for high density circuit multi-layer substrate. Nickel or Gold plating are possible on the substrate,.
---
Blanc substrate

Flush and flat surface blanc substrates are available for the material of chip components and temperature fuse application. A diamond scriber can scribe and break substrates into small pieces.
---
The inquiry about a product
※ Product information may be changed without a preliminary announcement.